Carroll Campus
SATURDAY | 5:00 PM
SUNDAY | 8:00 AM | 9:30 AM | 11:00 AM
LIVE ONLINE | 9:30 AM Sunday
What to Expect
Time
Services run about 1hr 15min
Stop in a few minutes early for coffee and treats, and for help with kid's check-in.
Parking
Guests: Please feel free to use our visitor parking up front, otherwise you may park wherever you find a spot, on the concrete or in the gravel.
What to Wear
Wear what you feel comfortable in!
No matter if you want to wear flip-flops, t-shirt, shorts, and a ball cap, or if you want to wear a tie, you are welcome to.
Worship Style
We offer contemporary worship at every service with drums, keyboard, electric guitar and more.
Teaching Style
Our teaching is Bible-Based.
On screens, we display scripture (Bibles are available if desired), and sermon outlines for anyone wishing to take notes.
Central Kids
Weekend Services
Central's Children's Ministry offers programming and services for children during our weekend services as well as a Wednesday night program called Awana. During all church services we have a nursery available for children through age three years old and classroom programs for children through fifth grade. The age appropriate lessons give a variety of ways to experience Jesus through music, Bible stories, crafts, and videos. Our volunteers are committed to making this lesson time both fun and engaging and it is our desire to see each child grow and develop a relationship with the Lord.
Awana
Wednesday evenings during the school year, Central kids meet together for Awana. Students in preschool through 6th grade attend this program and learn about Jesus through worship, small group, and large group lessons and activities. Awana meets Wednesdays at 6:00 at Central Church. Our teachers and volunteers help the students rotate through the activities while the students work on Bible verse memorization and engage in Bible stories, working towards their own goals each week, and partnering with parents to help develop an ongoing relationship with God.
Kid Check
At Central Church, we place a top priority on keeping kids safe! We have a digital check in system called KidCheck to sign into each time we meet. This great system allows us to know who is here and what allergies or special needs students may have. An account can be created on site at the church or by going to the button below and clicking on "Create Your KidCheck Account". Check in stations are available in the front entry of the church as well as at the nursery station.
Create Your Account Here
712 Youth
We are building a H.O.U.S.E -- Helping Our students Understand God's word Safely in an Environment that creates expectation and excitement.
Location
Central's 712 youth meet at the 712 Center located near Bomgaars.
Map
Wednesday
On Wednesdays our doors open at 6:00 PM We eat a meal together at 6:30. After that we usually go into a game time followed by a large group lesson. We end the night with small groups and are done by 8:30 though many students will hang out for a little while after.
Friday
Friday nights are one of the ways in which Central serves the Carroll community. Friday nights are a chance for 7-12th grade students to simply come and hang out. This is a pretty relaxed, unstructured time for students to gather in a safe place.
Who's Invited
Any student in 7th - 12th grade is welcome to join us on either Wednesday or Friday night.
Times
Wednesday | 6:30 - 8:30 PM
Friday | 7:00PM - Midnight
Communication
We communicate upcoming events and weather related notifications with a service called remind. Click below to get signed up.
Remind
Life Groups
At Central Church, we believe you can't do life alone. We have LifeGroups you can join to connect with your fellow church attenders and grow together in your faith journey.
DivorceCare is a 13-week program that meets Sundays at 12:30pm at Central Church. It is for restoring those who are divorced.
This LifeGroup meets Sundays at 1:00pm at Central Church. The group studies Biblical prophecy.
This LifeGroup meets at the Nystrom home (17849 Kittyhawk Ave., Carroll) Sundays at 5:30pm. The group is learning about the Bible through the Truth Project curriculum.
This LifeGroup meets Sundays at 6:00pm. (Call 712-830-4148 for location). They are working through a study of the Book of Revelation.
This women's LifeGroup meets Tuesdays at 6:30pm at Central Church. They're currently studying, "It's All Under Control."
This men's LifeGroup meets Tuesdays at 6:30pm at the 712 Youth Center (near Bomgaars). They are currently studying, "Irresistible".
Men's Breakfast Gathering
This men's LifeGroup meets Thursday mornings at 6:30am at the Family Table Restaurant on Hwy. 30 W., Carroll. They discuss what it means to actively pursue God as men.
Financial Peace University
This LifeGroup meets Thursdays (starting April 9) at 6:00pm at Central Church. This class helps you manage your finances biblically and has helped many get out of debt. $95 materials fee.
(Not currently meeting)
If you would like help with your marriage, please contact us about joining a future class.
(Not currently meeting)
If you would like help parenting, please contact us about joining a future class.
Ryan Gallegos
Lead Pastor
Jon Sampson
Executive Director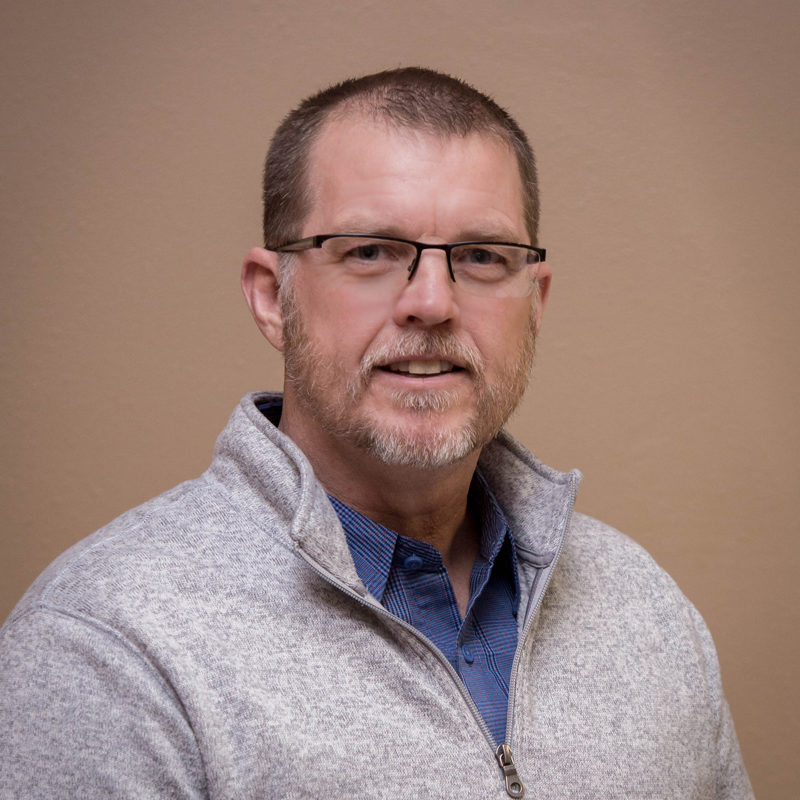 Gary Magill
Connections Pastor
Melissa Nystrom
Worship Director
Tim Henriksen
Production Manager
Paul Stenbo
Director of Advancement
Chelsie Jaeschke
712 Youth Director
Jen Mason
Kids Church Director